Trident Academy, Mount Pleasant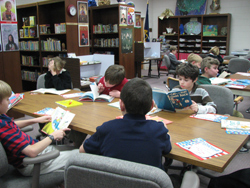 Located in Mount Pleasant, Trident enrolls students with learning issues that cover a broad range of diagnoses, including attention deficit hyperactive disorder, attention deficit disorder, dyslexia, dyscalculia, dysgraphia and processing difficulties. It is one of only 11 schools in the nation accredited by the Academy of Orton-Gillingham Practitioners and Educators (AOGPE).
The school offers parents and students educational support in a multisensory environment, according to Director of Admissions Corbin Bettencourt.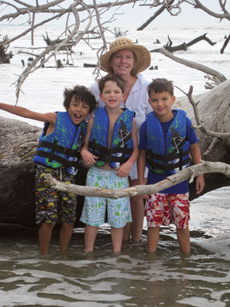 "We support every student as a unique learner, Orton-Gillingham is a structured, sequential and cumulative approach that systematically introduces the elements of language accentuating each individual's strengths while constructing coping strategies in challenging areas," she explained. "Our students are bright, creative, out-of-the-box learners."
"Daily Language Enrichment and Development (LEAD) tutorials make our program unique. All Trident Academy teachers are Orton-Gillingham trained. Our classes are taught in a low student-to-teacher ratio, four to one, allowing individualized lessons," said Bettencourt.
The approach extends beyond language arts into math, science and social studies. A kindergarten through grade 12 school, its doors were opened in 1972 by a group of local physicians, educators, businessmen and parents who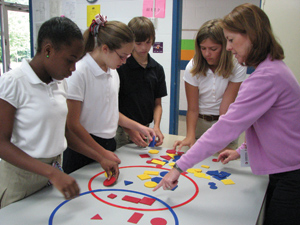 realized that the needs of many students were not being met in traditional school settings.
"A third of our students arrive from other parts of the country and even the world," explained JoBeth Edwards, director of advancement at Trident Academy. "Once a child is diagnosed, the parent is typically given information that recommends an institution that will serve the student's needs, and one that is accredited by AOGPE ensures the Orton-Gillingham instruction."
Utilizing the Orton-Gillingham approach is Trident Academy's hallmark.
"We want to help students conduct strategies they can carry into their life's work," Bettencourt concluded.
To learn more about Trident Academy, visit www.TridentAcademy.com or call (843) 884-7046. Alumni of Trident Academy are asked to update their records for the upcoming 40th anniversary by contacting Edwards at [email protected].